WELCOME TO AQUATIC SUPPORT SYSTEMS!
Thank you for visiting our eCommerce Store! We are committed to providing you with the highest standard of customer service and quality products.
Southern Delight Products
Southern Delight Bulk Bottles
GreenPleco Product Video
Check out this  video on the fun GreenPleco Products
Large Cichlid Food 1.125 Lb Big Bottle
Southern Delight Large Cichlid (Net wt. 1.125 lb) 5 MM Float and SInk Pellet Highly concentrated, professional grade fish food....
Learn more
Brian's Fish Tanks Video
https://www.youtube.com/user/dahlyvh/videos
Testimonial from Southern Delight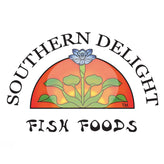 Aquatic Support Systems has been an online retailer for Southern Delight since 2013. They have been an exclusive retailer for our bulk sales. They are one of the top sellers in the United States. Southern Delight values our relationship with Aquatic Support Systems and look forward to long relationship for years to come.
Steve Jacob
Co-Founder/Co-Owner Southern Delight Fish Foods
Aquatic Support Systems
We've been serving the Aquatic Community since 2013. We're excited to be opening our store! Thanks for visiting and tell your friends to pay us a visit!